Welcome to Modern Carpet Tools Ltd. – Concord Peakless Carpet Seam Tape products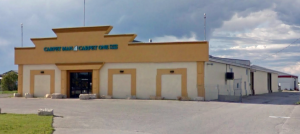 Specialize in carpet seaming tape. At Modern Carpet Tools Ltd., we have been developing tools and accessories for over thirty years. As a family run business, our passion is carpet and we've taken our knowledge and experience to develop Concord 2000, a patented Peakless Carpet Seaming Tape and Concord 1100, our seaming tape product suited for medium to heavy duty.
We want to earn your business and in developing this site, it was goal of ours to help you with the questions that you may have, whether you are installer and have a specific question concerning application or a distribution center looking to add our product to your list of sundry supplies. Go ahead and ask. We promise we will answer each and every relevant question or concern and if your typing skills are not the best, give us a call and ask to speak to the owner.
About our carpet seaming tape
We have designed and perfected three types of carpet tape: Concord 900, Concord 1100 and Concord 2000. These patented seamless carpet seaming tape are recommended for most commercial and residential applications.